I reposed the original sculpt slightly, bending his back leg so he's standing more upright in a 'shooting from the hip' position, and cut off the other's head to twist it round about 90 degrees so he's 'looming' or straining under the weight of the magic-receptacle thingy on his back! It does look very heavy!
Anyway, not major conversions but I think it separates the two sculpts well enough.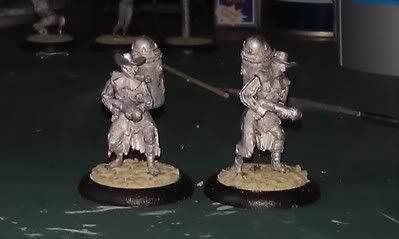 Can't wait to start painting but I've got a ton of scenery to prepare first!