Woot, my figures arrived yesterday which is what I've been waiting for since last week from the only Australia distributor who stocks them. Hopefully it will become more popular here and take off grandly!.
With my Patricians, I really wanted the option of changing their load out each game - I love having the versatility, even if I just kept the same combination of equipment each time for my own squad.
So I planned to magnetize the hands, only to see how small the hands are, and with the smallest magnet being 2mm x 1mm, this would be a challenge.
However (apologies for quality of pics, took them with my Ipod Camera)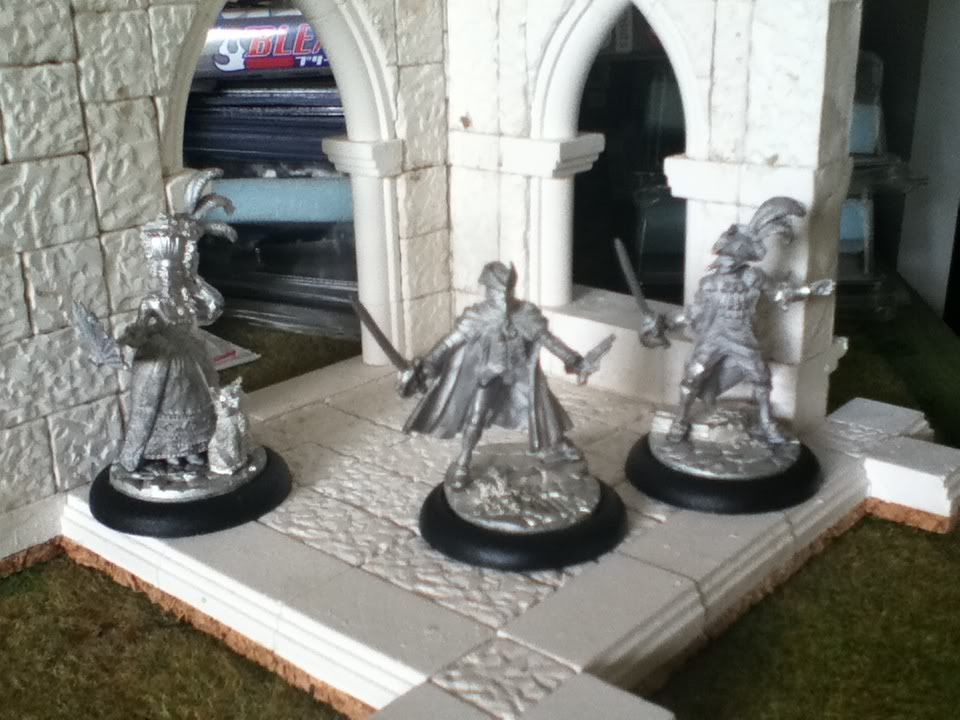 And with alternatives

I still have two pistols to magnetize, and then have to do the guards' weapons.